Dry needling / Acupuncture
Our physios can incorporate
dry needling
into physiotherapy treatments.
Most people understand what this means if the word "acupuncture" is used to explain the treatment.
What's the difference between dry needling and acupuncture?
Similar to acupuncture, dry needling involves inserting thin needles into trigger points, or hyper-irritated muscle tissue.
However, dry needling differs from acupuncture as it uses only techniques proven effective in rigorous clinical, scientific studies.
Acupuncture is used by people who operate under Chinese medicine principles.
We can use
dry needling
as part of your physiotherapy treatment plan; please visit our
physiotherapy
page for our fee schedule.
If you would like dry needling incorporated into your physiotherapy session, please mention this at the time of
booking
your initial consult.
---
Dry Needling Physiotherapy: Unlocking the Benefits with Physio Labs

Welcome to Physio Labs, your trusted destination for top-quality physiotherapy services
 specializing in dry needling and acupuncture on the Gold Coast. We understand that finding effective solutions for your musculoskeletal issues is crucial, and we're here to provide you with comprehensive care and expert guidance. Read on to explore the world of dry needling, its benefits, and how our clinic can make a difference in your life.
Why Choose Physio Labs for Dry needling?
When it comes to your health, choosing the right clinic for dry needling physiotherapy is crucial. Here's why Physio Labs stands out:
1. Expertise and Experience
Our team of physiotherapists boasts extensive experience in dry needling and acupuncture. We
  stay updated with the latest techniques and research to provide you with the best possible care. we have been rated as a top 5 physio with dry needling and acupuncture
2. Personalized Treatment Plans
We understand that every patient is unique. That's why we tailor our treatment plans to address your specific needs and goals.
3. State-of-the-Art Facilities
Physio Labs is equipped with cutting-edge technology and equipment to ensure that you receive the highest standard of care.
4. Holistic Approach
We believe in treating the whole person, not just the symptoms. Our holistic approach focuses on your overall well-being.
5. Positive Results
Our track record speaks for itself. Many of our patients have experienced significant improvements in their quality of life through dry needling physiotherapy.
Dry Needling Physiotherapy at Physio Labs
At Physio Labs, we understand the importance of providing specialized care to our patients. Our team of skilled physiotherapists is dedicated to helping you achieve optimal health and well-being through dry needling physiotherapy. Let's explore the key aspects of this revolutionary treatment.
What Is Dry Needling?
Dry needling is a therapeutic technique that involves inserting fine needles into specific trigger points within your muscles. These trigger points, often knots or tight bands, can cause pain and discomfort. Dry needling aims to release tension, reduce pain, and improve muscle function.
Why book your Dry Needling at physio labs?
Dry needling offers several advantages, including rapid pain relief, improved mobility, and reduced muscle tension. It's a non-invasive procedure that can complement traditional physiotherapy for a holistic approach to healing.
Our Dry Needling therapists are experts
At Physio Labs, we take pride in our expertise in muscular and myofascial trigger dry needling. Our highly trained physiotherapists have years of experience in this remedial technique and use it effectively to address a wide range of conditions, from chronic pain to sports injuries.
Acupuncture: Ancient Healing, Modern Science
Understanding Acupuncture
Acupuncture is an ancient Chinese healing practice that involves inserting thin needles into specific points on the body to stimulate energy flow, or "qi." This holistic therapy can provide relief from various ailments.
Combining Trigger Point Dry Needling and Acupuncture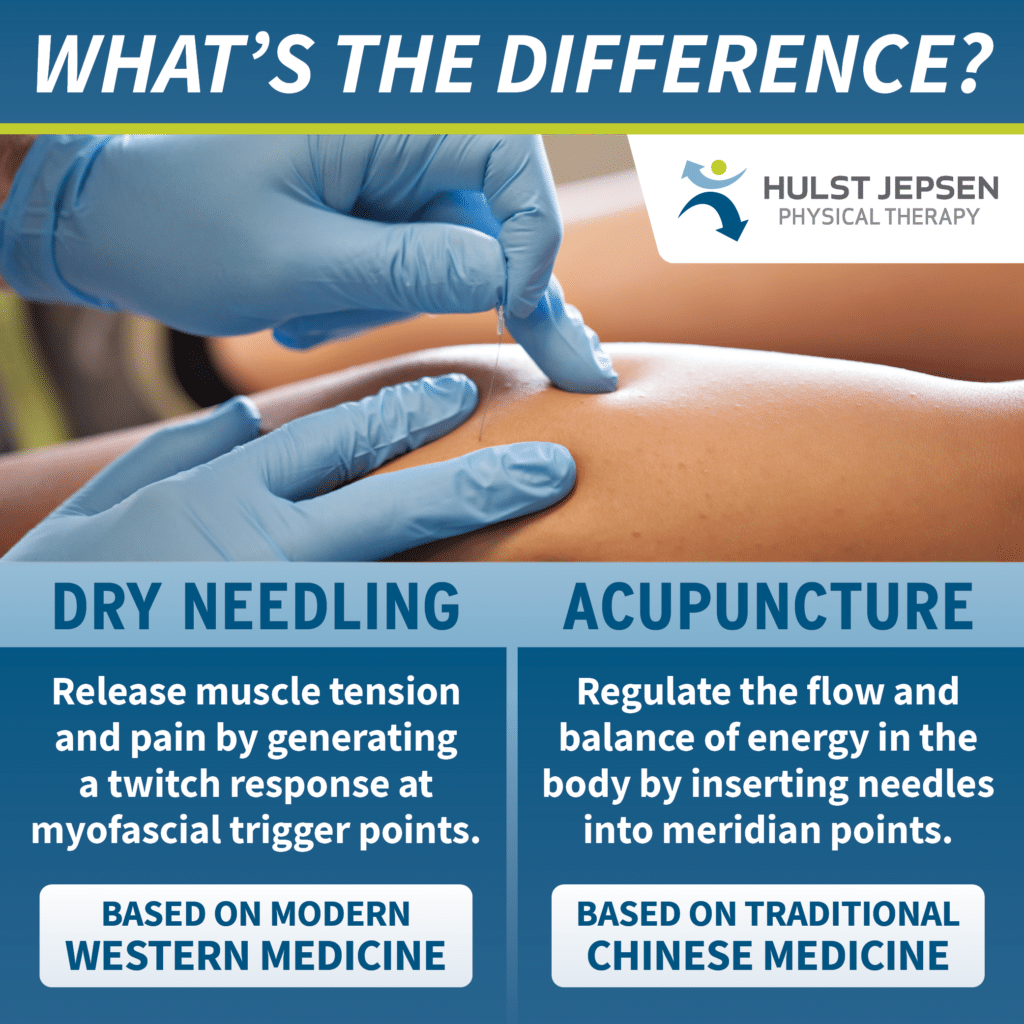 Physio Labs offers a unique approach by combining dry needling and acupuncture techniques. This fusion of Eastern and Western practices allows us to offer comprehensive care and customized treatment plans.
Benefits of Acupuncture and Effective Dry Needling by a Physiotherapists at Physio Labs
Acupuncture has been shown to reduce pain, promote relaxation, and enhance overall well-being. By incorporating acupuncture into your treatment plan, you can experience a holistic approach to healing and wellness.
Your Journey to Wellness Starts with Physiotherapy
Personalized Treatment Plans
At Physio Labs, we recognize that every patient is unique. We create personalized treatment plans tailored to your specific needs and goals, ensuring the best possible outcomes.
Convenient Gold Coast Location
Our clinic's prime location on the Gold Coast makes it easy for you to access our services. Whether you're a local resident or visiting the area, we're here to help you on your journey to wellness.
Expertise You Can Trust
With a team of dedicated professionals and a commitment to excellence, Physio Labs is your trusted partner in achieving better health and well-being through dry needling and acupuncture.
The History of Dry Needling
Dry needling has a relatively recent history compared to acupuncture. It emerged in the 1940s when Dr. Janet G. Travell and Dr. David G. Simons, both renowned physicians, began exploring the concept of myofascial pain and trigger points. Their groundbreaking work laid the foundation for the development of dry needling as we know it today.
How Does Dry Needling Work?
Trigger Point Identification
The first step in dry needling involves identifying trigger points within the muscles. These points are often characterized by taut bands and localized tenderness. Skilled practitioners use their palpation techniques to pinpoint these areas accurately.
Needle Insertion
Once identified, thin needles are inserted into the trigger points. The insertion is quick and relatively painless, and patients typically experience a dull ache or muscle twitch, indicating that the needle has reached the target.
Muscle Release
As the needle stimulates the trigger point, it causes a reflexive relaxation of the muscle. This release helps improve blood flow, reduce muscle tension, and promote the body's natural healing processes.
Conditions Treated with Dry Needling
Dry needling can be a valuable treatment option for various musculoskeletal conditions, including:
Chronic Pain: Dry needling is effective in managing chronic pain conditions such as lower back pain, neck pain, and headaches.

Sports Injuries: Athletes often turn to dry needling to address sports-related injuries like tendonitis and muscle strains.

Fibromyalgia: Some fibromyalgia patients find relief from widespread pain and tender points through dry needling.

Muscle Spasms: Individuals suffering from muscle spasms and cramps may benefit from this therapy.
Benefits of Dry Needling
Non-Invasive
One of the significant advantages of dry needling is that it is a non-invasive procedure. Unlike surgery, it does not require incisions or anesthesia, making it a safer alternative for pain management.
Quick Relief
Many patients report experiencing immediate relief or improved mobility after a dry needling session. This quick response is often a welcome change for those dealing with chronic pain.
Targeted Treatment
Dry needling targets specific trigger points, addressing the root cause of the pain rather than merely masking the symptoms. This approach can lead to more lasting results.
Is Dry Needling Safe?
Dry needling is generally considered safe when performed by a trained and licensed practitioner. However, as with any medical procedure, there are potential risks and side effects, including minor bleeding, bruising, or temporary soreness at the insertion site.
Conclusion
In the world of pain management, dry needling has emerged as a promising therapy for those seeking relief from chronic discomfort. Its non-invasive nature, quick results, and targeted approach make it a valuable option worth exploring. If you're struggling with persistent pain or muscle tension, consider consulting a qualified practitioner to see if dry needling could be the right solution for you. At Physio Labs, we're dedicated to enhancing your well-being through dry needling and acupuncture. Our expert team, personalized treatment plans, and convenient Gold Coast location make us your top choice for addressing musculoskeletal issues. Experience the benefits of our therapies and start your journey to a healthier, pain-free life today.
FAQs
What conditions can dry needling treat?
Dry needling is effective for various conditions, including skeletal muscle pain, tension, and sports injuries.
Is acupuncture safe?
Yes, acupuncture is a safe and well-established practice when performed by trained professionals.
How many sessions will I need?
The number of sessions varies based on your condition, but our team will provide a clear treatment plan.
Do the needles hurt during dry needling?
Most patients experience minimal discomfort during dry needling inserted into the muscle, and the treatment technique benefits far outweigh any temporary discomfort.
Can I combine dry needling and acupuncture in one session?
Absolutely, our integrated approach allows us to combine these physiotherapy treatment therapies for optimal results.
Is dry needling covered by insurance?
Coverage depends on your insurance plan, but our team can assist with verification and billing. Physio labs is your local dry needling therapists near you
Is dry needling the same as acupuncture?
No, dry needling and acupuncture are distinct therapies with different origins and goals. While both involve the use of needles, dry needling focuses on releasing muscular trigger points, whereas acupuncture aims to balance the body's energy flow.
How long does a typical dry needling session last?
A dry needling session usually lasts between 15 to 30 minutes, depending on the number of trigger points being treated and the patient's specific condition.
Are there any side effects of dry needling?
While rare, some common side effects of dry needling may include minor bleeding, bruising, or temporary soreness at the needle insertion sites.
How many dry needling sessions are typically required for pain relief?
The number of sessions needed varies from person to person and depends on the severity and chronicity of the condition. Some individuals experience relief after just one session, while others may require multiple sessions over several weeks.
Can anyone undergo dry needling treatment?
While dry needling is generally safe, it may not be suitable for everyone. It's essential to consult with a healthcare provider or a qualified practitioner to determine if dry needling is an appropriate treatment option for your specific condition.
references